Horn section and recording service for indie, singer song writer, pop, hip-hop and electro as an alternative to strings, synth pads and background vocals. Explore the possibilities of trumpet, cornet and flugelhorn (more instruments coming soon). Presence Horns reimagines some of our greatest music around that normally doesn't have horns and adds a new dimension to it. 
Presence Horns - in the moment and for the future!

We offer horn solutions at your club, restaurant or for your track, whether you need a single line or a bigger section. Through our network of horn players we can accommodate requests for trumpet, cornet, flugelhorn, saxophones, low brass and woodwind - for a recording session or live. Our section size ranges from one to five members where two or three being the most popular. Our musicians double instruments and utilizes effect pedals which allows you to hire two musicians but get five or six instruments/voices. We also work online and will record parts for you no matter where you live.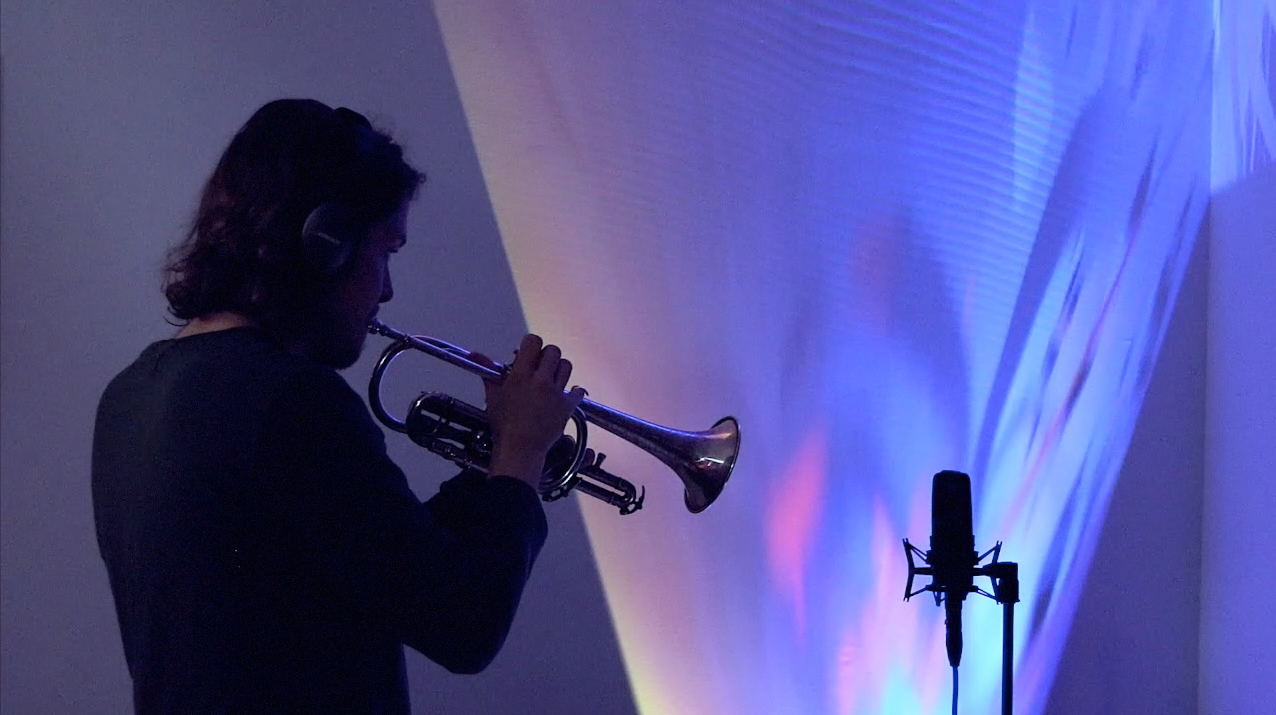 The creative process for Presence Horns is simple; after finding and editing the music a lead line is formed through improvising live while being filmed with visual effects projected on the wall. One to four additional voices are then added off camera, taking phrasing, dynamics and instrumentation into account. The last step is mixing the audio track in Logic and then synchronizing audio with video in Final Cut Pro so it is ready for Youtube, Instagram and Facebook. It is then uploaded and shared for the world to enjoy!
Oskar Stenmark is a freelance trumpet, flugelhorn and cornet player. He is a member of
Brass Against
but also leads various projects, including his
jazz quartet
and
folk trio
. Oskar grew up with musical influences from all corners of the world, gifting him with a great ear for different styles, rhythm and improvising.